Jay is a buying agent with Macdonald Realty in downtown Vancouver. He writes about real estate at JayMcInnes.com and also runs CrosstownCondos.com.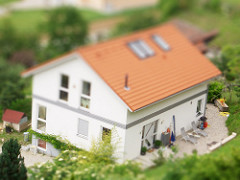 Buying a First Home can be a very stressful & scary time for most Canadians. This article will be outlining the step-by-step First Time Home Buying process I work through with my clients.
As a Real Estate Specialist my goal is to provide First Time Home Buyers with the most qualified information possible. I enable you to purchase with ease and have full understanding of the process you have to go through by shining a light on every aspect of the deal. I do this so you expect the next step of the process and are not surprised by it.
Through positive feedback I have found this step-by-step outline to be very beneficial to First Time Home Buyers. This is an outline that is looked at as the "Buyers (things to do) Checklist" from the beginning to the end of the process. I have outlined these tasks in this order so each mandatory step is completed before the next. It is a process of elimination with the goal of turning the First Time Home Buyer into a successful First Time Home Owner!
1) Getting Ready
CONTACT A MORTGAGE SPECIALIST & GET PRE-APPROVED
Property Transfer Tax (1% of the 1st $200K & 2% on the balance)
G.S.T / H.S.T (only on new property)
Legal Fees (Notary Public / Lawyer)
Home Inspection (if applicable)
High Ratio Mortgage Premium (only if borrowing over 80% of the purchase price)
Deposit (minimum 5% & forms part of the purchase price)
Review First Time Buyer Savings
R.R.S.P tax free withdraw (up to 25K per person)
Property Transfer Tax Rebate (No P.T.T under $425K)
2) Get Set
Define your Search Criteria
Neighborhood analysis (likes & dislikes)
Determine what your budget will get you in your neighborhood of choice
View property details from listings in your neighborhood of choice
Tour open houses of qualified homes
Through process of elimination determine what home(s) interest you the most
3) Go
Draft Contract of Purchase & Sale
Determine Price, Possession date & Completion Date
Determine Subjects (usual subjects: Inspection, Financing & Strata Paperwork)
Submit Offer (with Expiry time and date)
Sellers Options (Accept, Counter or let expire)
Work through & remove all Subjects
Place deposit check into the Trust Account of your Realtors Brokerage (Bank Draft)
4) Congratulations
Select Notary Public / Lawyer
This First Time Home Buying outline will be altered slightly depending on the product being purchased (House or Condo). However the basic outline that you see above is the foundation of the home search needed to get you "the buyer" into the home that works best for your needs.
For any further information or details on the process please don't hesitate to contact Jay via email at [email protected] or by phone at 604-771-4606.