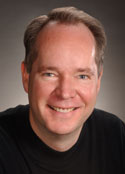 Biography: John is a Senior Vice-President and Portfolio Manager at First Asset Investment Management. Previously, John was the Senior Vice President in charge of utilities research at Kim & Company LLC, a Wall Street investment research company. He was a founding partner of De Novo Capital, Inc., an international asset management company. He was the partner in charge of the energy marketing and trading practice at Navigant Consulting Inc. and a finance professional with a leading energy company.
John received his Bachelor of Science in Mechanical Engineering from the University of Waterloo and his Master of Business Administration from INSEAD. In addition, he holds the designation of Chartered Financial Analyst and Financial Risk Manager and is a member of the Global Association of Risk Professionals.
Q: Mr. Stephenson, can you please explain in detail, your views on recent market action and where you think we might be headed going forward?
A: The market is preoccupied with the shifting of risk from the private (consumer and business) sectors to the government sector and the possibility of sovereign debt downgrades. The PIGS (Portugal, Italy, Greece and Spain) are where the concerns are centered. I expect the market to trend higher this year, but it will be choppy.
Q: Can you please give me your views of the natural gas sector and natural gas stocks? Are current natural gas prices sustainable going forward 1-2 years?
A: April is the seasonal high in gas prices. I expect gas prices to trend down given an abundance of supply (mainly because of shale gas that has been liberated by multi-stage horizontal fracturing of the reservoir). I would therefore not be a buyer of natural gas stocks.
Q: Mr. Stephenson, can you please highlight your views of oil »">crude oil which is hovering at approximately $74-75/barrel and crude oil stocks in general? Are current crude oil prices sustainable going forward 1-2 years?
A: Longer term, oil prices will move higher and will stay in the $85/bbl to $100/bbl range. Oil is a miracle fuel with no substitutes. Demand is increasingly coming from Asia which is on a long-term trajectory to economic supremacy.
Q: Are there any current dislocations or themes that you are currently following in the markets at the moment, that you feel hasn't caught on with mainstream investors, for example, rebounding shale gas stocks or certain area plays like the cardium?
A: I believe the market is overly optimistic about shale plays and I believe that gas stocks will do poorly. The cardium is well telegraphed as well. The two areas that we think are promising are the agricultural (fertilizer) and the steel and iron ore plays. I believe that the market has yet to move aggressively on these names. Large cap energy also offer some promise.
Q: Lastly, can you please highlight 1-2 stocks that you think offer the best value moving forward and your reasons for liking them?
A: Suncor (SU: TSX) would be one name. Best in class resource base, industry leading management and 45 year reserve life. Negative headlines currently over PetroCanada merger and environmental issues in the oil sands.
Canadian Natural Resources (CNQ: TSX) would be another good name. Tremendous torque to rising crude oil prices. Horizon, their oil sands project, is on time and on-budget. A rarity in the business. They are currently not getting any credit for their other heavy oil projects in the valuation.
Q: Mr. Stephenson, you recently published a book by the title, 'Shell Shocked: How Canadians Can Invest After the Collapse' to provide some guidance to investors with regards to profiting from the rebound after the financial crisis? Can you please tell us a little bit about why you wrote the book and what specifically investors are going to get out of this book - are they going to get themes to focus on, various scenarios and how to deal with them as economies around the world unfold, stock picks, or general investing advice?
A: I wrote the book to highlight that the global financial crisis made obvious that the world was changing with America losing economic signifigance and Asia, particularly China ascending. Canada will be a net beneficiary of the collapse as we are supplying what the emerging economies need. Canadian investors have been told to diversify outside of Canada to be properly diversify. Yet a bet on America would have been a losing bet over the last decade (S&P 500 down 24.1%). What worked in the past will no longer work. In the book I go through every sector of the Canadian market- I tell investors what to buy and when to buy it.
Thank You, Mr. Stephenson!
{ 0 comments }